State-of-the-art reference-laboratory of "National Fish Quality" ready for international accreditation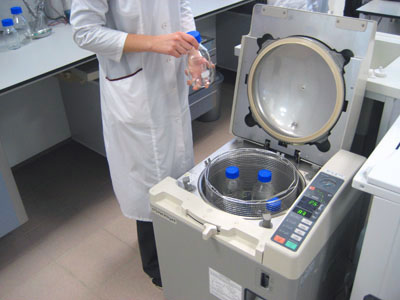 The up-to-date reference-laboratory of Moscow-based "National Fish Quality" Center is ready for the international accreditation which takes place in the middle of 2008, the company's spokesman told http://www.fishnet-russia.com/ (https://www.fishnet.ru/).
Recently the reference-laboratory has officially started its work in Moscow under the head office of The Federal State Establishment "National Fish Quality" in charge of such aspects as approval for export to EU, food safety, etc.
The main task of this subdivision consists in conducting microbiological, chemical, radiological and parasitological tests of export Russian fish products and import fish products, sold on domestic Russian market.
The lab tests are carried out according to the requirements and standards of EU, The USA, Canada and other countries by the methods harmonized with international standards.
At present the specialists of reference-laboratory are completing the development and the approbation of new highly sensitive methods of pathogenic listeria detection, assessment methods of the content of dioxides, biotoxins, antibiotics, general toxicity, histamine (by HPLC method) in various fish species and feeds for aquaculture.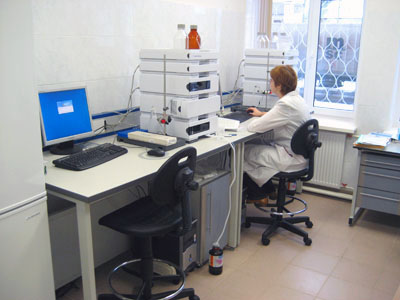 The specialists of regional laboratories based on the reference-laboratory will be taught new testing methods of fish products.
The accreditation field of the lab includes:
food products and food raw materials;
animal feeds;
cosmetics.
The activities of the lab include:
the development and the approbation (on the modern equipment) of the method of new safety indexes first introduced into domestic laboratory practice according to EU directives 2004/44/EU, 98/83;
the development and the application of the methods of quantitative index definition of histamine, dioxides, dioxin-like PCB, heavy metals Hg, PB, Cd, salmonella, Listeria monocytogenes agents, according to the regulatory standards 2160/2003, 2073/2005, 466/2001, the directive 2001/22;
it assures the operation of regional testing laboratories;
it organizes training of specialists in testing laboratories by newly developed methods;
it conducts inter-laboratory comparative tests and audit of testing laboratories according to safety indexes in compliance with the directive requirements 2004/9/EU, 2004/10/EU;
it conducts all kinds of safety indexes tests of fish products and raw materials according to Russian and international legislation;
the monitoring of safety indexes of fishing grounds;
the monitoring of safety indexes of fish products on the ship boards;
the monitoring of safety indexes of fish products at the temporary storage warehouses;
the monitoring of safety indexes of fish products at land-based plants.
Contact details:
Company office address: Str. 334, Dom 119, VVC, Mira Prospect, 199178, Moscow, Russia.
Telephone: +7 495 984-69-70, 984-69-72
Fax: +7 495 984-69-71
E-mail: mail@fishquality.ru
MEGAFISHNET.com is a global fish and seafood marketplace with an emphasis on APPROVED SUPPLIERS from such major sources as China, Russia, Vietnam, Europe, Americas, etc.
More details →